In this blog I'll be sharing with you all my top 5 favourite lip products and why I rate them so highly. They'll be a range of lipsticks, glosses and balms. Every product I'll try and link down below.
5. Maybelline Baby lips lip balm in ''Hydrate'' - £2.99
http://www.boots.com/en/Maybelline-Baby-Lips-Lip-Balm_1365477/
This product makes it into my top 5 because its such a hydrating, moisturising product (hence the name). It's also very affordable and lasts a while. The packaging is simple
but the bright colours really compliment each other. This is personally my favourite out of the collection.
4.
No7 Moisture Drench Lipstick in ''Plum beautiful''- £9.95
https://www.boots.com/en/No7-Moisture-Drench-Lipstick_1273529/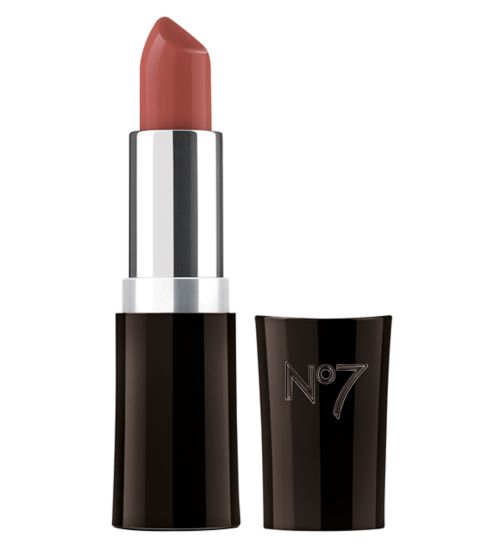 I have two lipsticks from the moisture drench collection, the above and Cameo a pink toned lip colour and they are both beautiful. They are so moisturising on the lips and are really pigmented. They aren't as expensive as M.A.C however NYX is more affordable. These are also really wearable whether you want to keep it natural or glam.
3. M.A.C Matte lipstick in ''Velvet Teddy''- £15.50
http://www.maccosmetics.co.uk/product/13854/310/products/makeup/lips/lipstick/lipstick#/shade/Velvet_Teddy
This is one of the most popular lip colours from M.A.C. It's a nice consistency, however I find it really hard to apply, I don't know why but I just seem to really struggle. Another con about this brand is the animal testing, this is the only product I own from M.A.C and in the future would love to try their pigments but the animal testing does put me off quite a bit.
2. NYX matte lipstick in ''Spirit''- £6.50
http://www.boots.com/en/NYX-Matte-lipstick-14g_1770424/
This is number 2 because I absolutely love the product as well as the brand. There is a big range of colours and they are soft and supple to apply. A 10/10 for me. I love NYX as a whole and can't wait to try more of their products in the future.
1. NYX Lingerie liquid lipstick in ''Push up''- £6.50
http://www.boots.com/en/NYX-Lip-Lingerie-Lipstick_1822563/
Finally! This is my number 1 lip product. It's again a NYX product and I'm completely obsessed with this product, its a lovely apllicator and glides on smoothly. There are a lot of colours in this range to choose from. I suggest you try this if you like liquid lipsticks because such a fab product!
If you have any questions about any of the products please comment down below.
Much love, Mia.